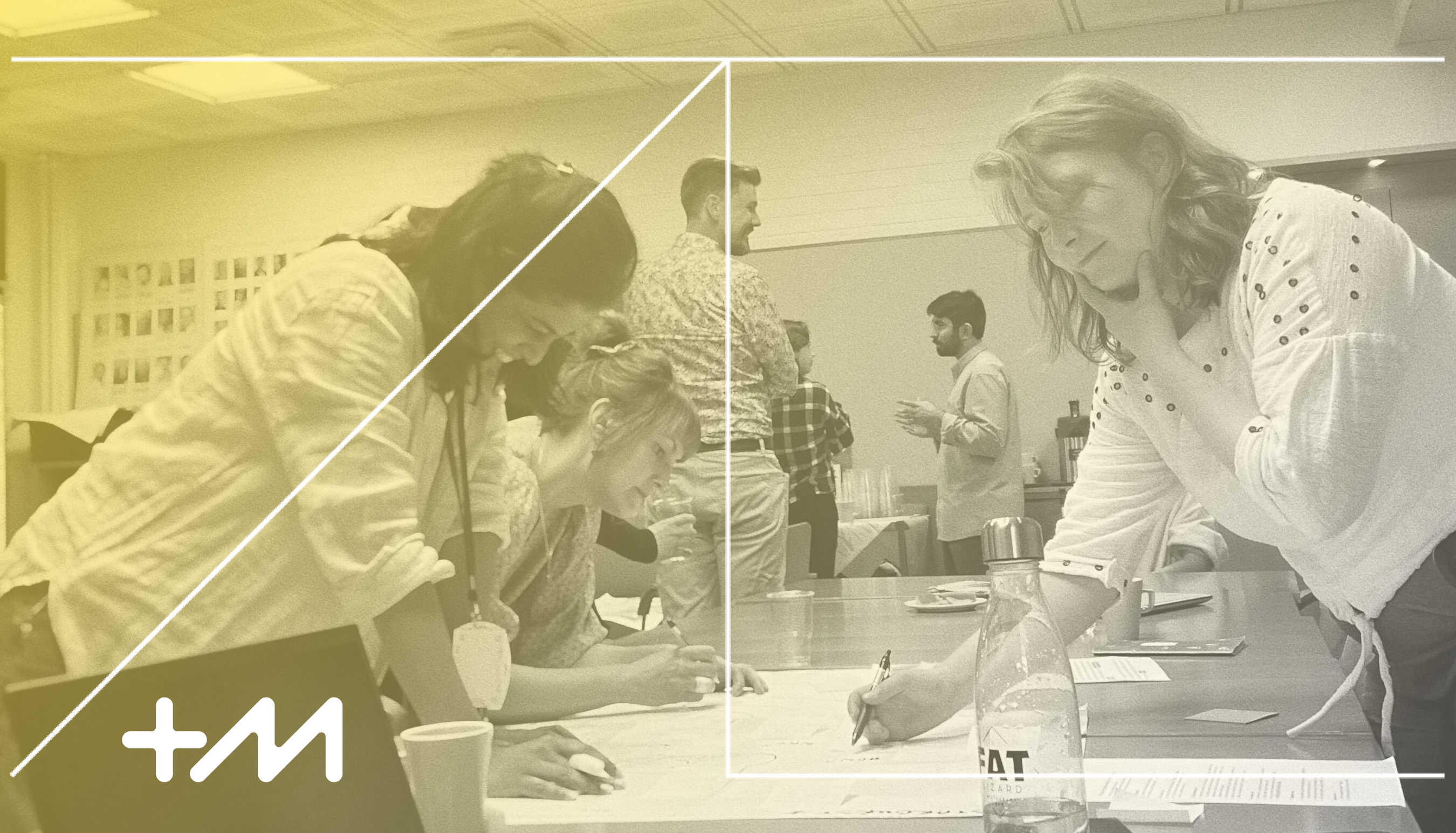 Stretching our empathy towards migrant challenges: collaborative workshops with the city of Espoo
By Rūta Šerpytytė – Design researcher at Trust M
Fatima is a stay-at-home mother of three who came to Finland in 2019. She's been thinking about her life here. She has made a couple of acquaintances, however, she still doesn't have real friends and she misses her extended family back home. She would like to start learning Finnish but doesn't know how to make that happen since her youngest is still at home with her. Fatima has considered enrolling him to day care, but she is worried that the child's Arabic language skills will suffer and soon they will not have a common language. As the period of child home care allowance is nearing its end, both Fatima and her husband are starting to feel anxious about their finances.
This is a short version of a fictional story that represents challenges that many immigrants in Finland face. It raises many questions that need more discussion: What's Fatima's husband's role here? What are her support networks and information channels? What skills does she have/would like to have to integrate, besides learning the Finnish language? And, who does Fatima envision herself to be in Finland? Before the summer holidays, we organized three workshops with our colleagues from the city of Espoo to dive deep into these conversations in a structured environment. The goal was to learn from their experience working with migrants on the ground and empathize with migrant challenges.
---
Inviting researchers and experts from Espoo
To have diverse views on migration discussions, we invited all Trust M researchers from three universities – about 30 people from various backgrounds and disciplines. Researchers could choose which workshops to attend based on their availability and the focus of each workshop. Considering the participants from the City of Espoo – experts working on the ground – deciding on whom to invite was a challenge. It was necessary to invite those who would provide a meaningful input but also gain something in return. After taking into account their availability and expertise, the participants consisted of people working directly with immigrant mothers, immigrant youth, religious communities, immigration services, employment services, Espoo schools and cultural counselors. This also included people from such departments as the Espoo contact center, Hello Espoo info and the Espoo Talent hub.
Focusing on migrant stories*
We proposed three workshops with the same structure, but set a different theme for each. To help participants focus on these themes, we created 3 emotive migrant stories to serve as a conversation starter. It was a challenge to highlight only 3 migrant stories out of thousands of individual experiences migrants face after coming to Finland. However, to narrow this down we took into consideration:
Stories created by others. We took inspiration from Annukka Svanda's PhD research on highly educated migrants, Ella Palo's master's thesis on digital identities, and Hello Espoo customer cards. Previous work allowed us to adapt their findings to generate relevant stories.
Expertise of the planning team. Our planning team consisted of the Trust M interaction coordinator with a strong background in migrant studies, the project manager from City of Espoo with expertise in youth-related questions and NGOs, and 2 designers who are immigrants in Finland themselves. Together, we had a good understanding of the situation in Espoo, access to relevant data such as the biggest language groups of migrants and their specific challenges, migrant-related service systems, as well as real migrant stories that we had heard from friends or our own lived experiences.
Consultations. Before making the final decision on a story, we talked to at least one person from Espoo working in the field, to ensure that our assumptions were similar to the experiences of those working with migrants.
Trust M areas of interest. We reviewed notes from our internal discussions, where our researchers expressed their interests and took those into account. For example, one of our researchers had already started working with immigrant employment, therefore, it made sense to look into challenges there.
Audience. We created our stories only after having the complete list of participants, especially people working on the ground to make sure that the story was similar to their experiences. For example, if we were expecting experts who had worked with the immigrant youth, we focused our story on youth problems.
In the end, we composed 3 stories: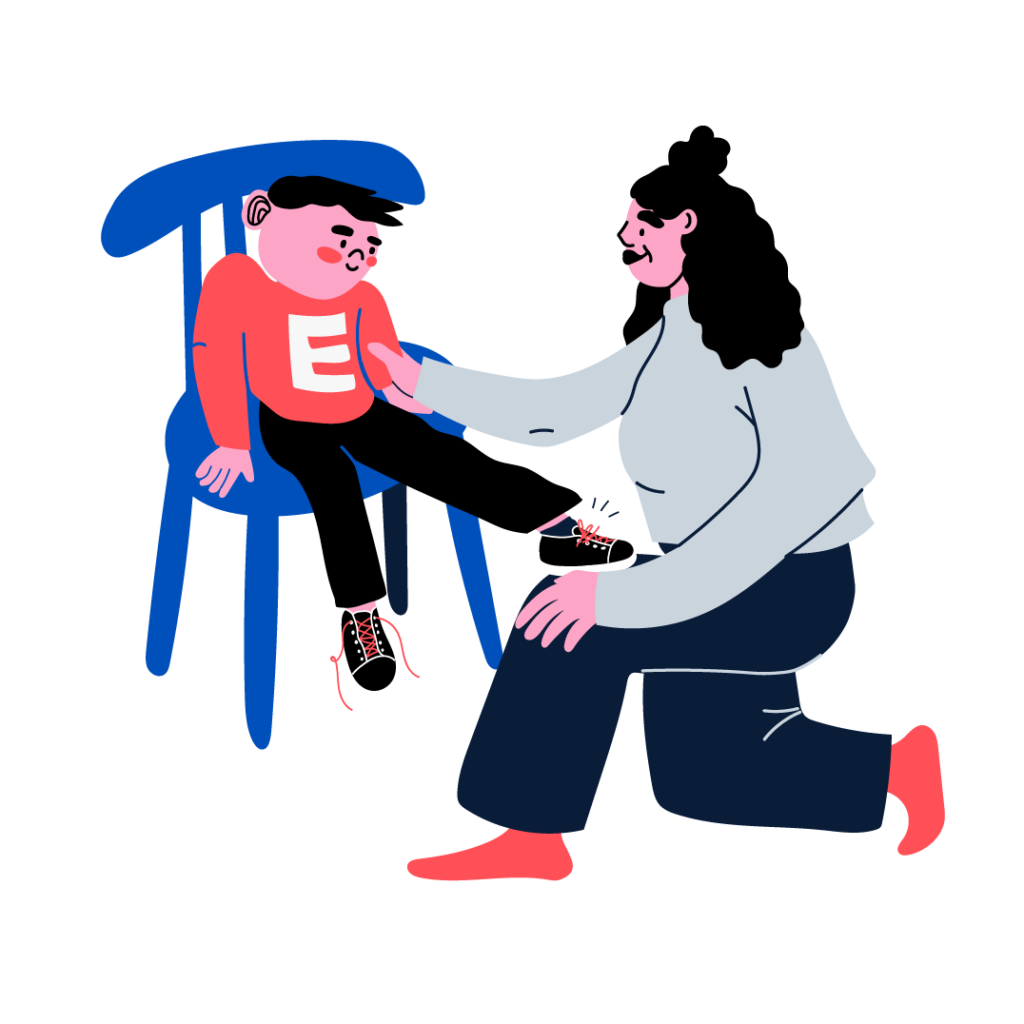 Fatima – stay at home mother of three, who is experiencing loneliness and financial anxiety as home care allowance is about to end and her husband's income might not be enough. She's navigating the cultural conflict of keeping kids engaged in Arabic language and Iraqi culture, while integrating into Finnish society.
Mehmet – An Albanian immigrant raising a teenage son Sazan, who's experiencing bullying and marginalization at school; he shuts down from his family. Mehmet is struggling to grasp the school system and where to seek help.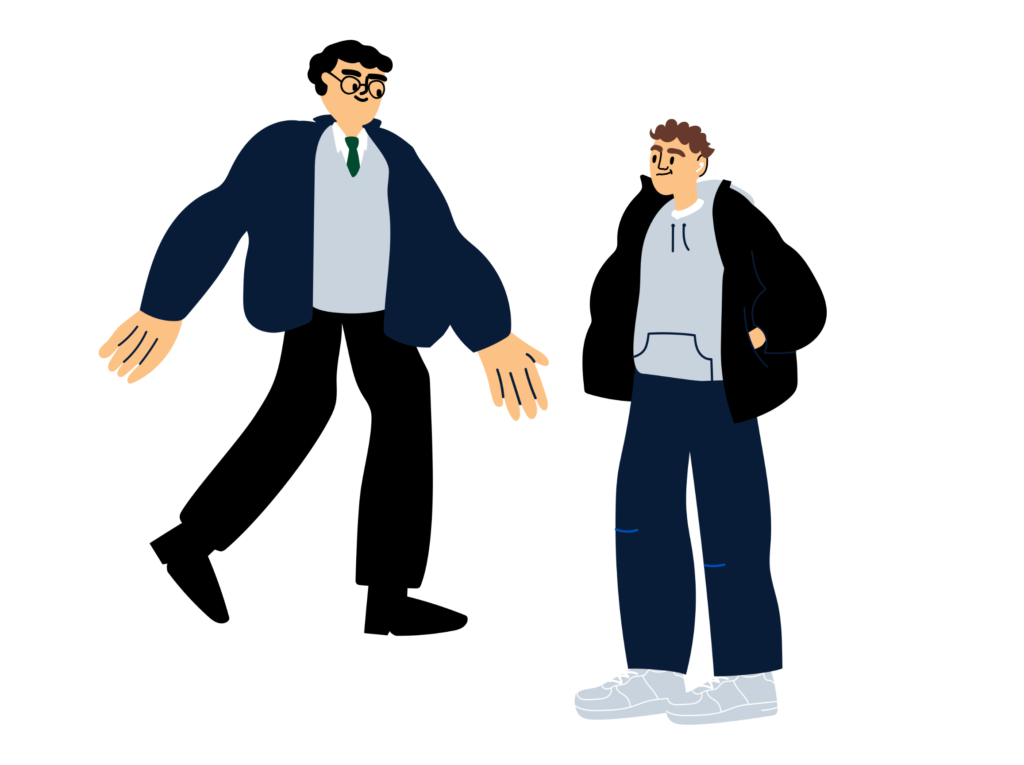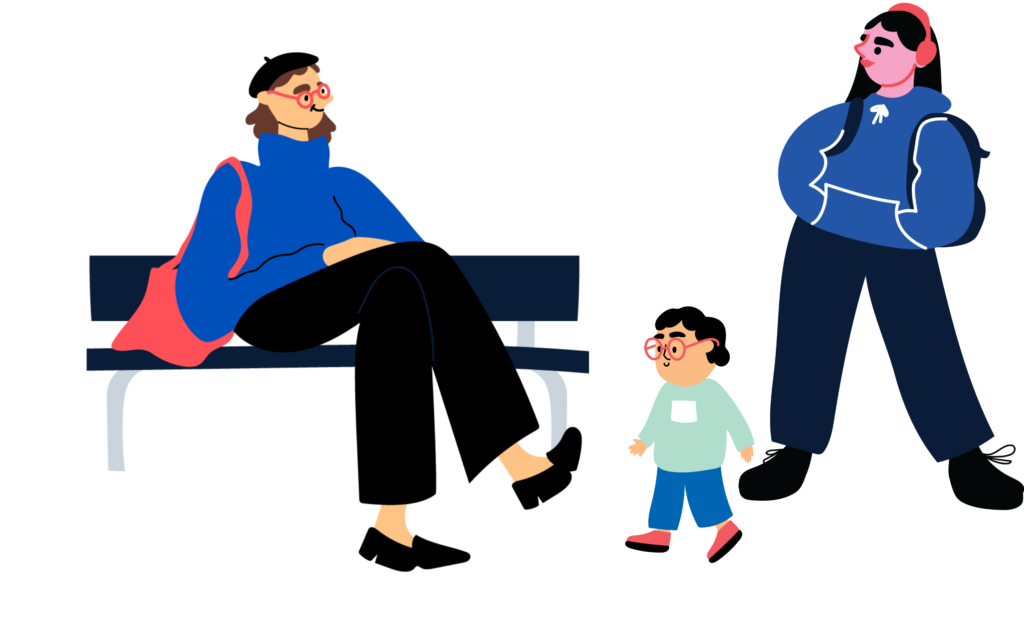 Yiqing and Dongmei – a queer immigrant couple raising a young son in Finland. Yiqing studied here and has no Finnish skills while Dongmei came to work for a family member and understands Finnish ok. Currently, they are both experiencing unemployment and job seeking in very different ways.
Longer stories can be found in our final report.
*In the field of design, such summarized stories that help create new products and services are called personas. Usually, they are based on extensive (market) research, highlighting the pain points and goals of the users. Since we did not conduct new research for the purpose of these workshops, we adopted the name of "proto-personas" – lightweight stories, based on existing knowledge.
---
What did we learn?
During the three workshops, we dove into the challenges faced by immigrants in Finland, uncovering important insights. These findings give us a better understanding of what immigrants go through, covering topics like cultural differences, well-being and finances, finding help and information, navigating the school system, language barriers, community support, employment opportunities, understanding the system, and knowing their rights.
Moving to a new country means finding a balance between fitting in and holding onto your own culture. Immigrant parents face the challenge of raising their children in a new place while staying connected to their roots. Traditional expectations and the pressure to fulfill specific family roles added to the complexity. Financial concerns also arose, as immigrants face important questions about how long they would stay in Finland and how to support themselves and perhaps their families back in their home countries.
Getting the right support and information can sometimes feel like a puzzle. Immigrant mothers often turn to organizations and communities for help, but finding the right information, especially in a new language, can be tricky. Kids often play an important role in connecting their families to schools and other resources.
Schools are a big part of an immigrant parent's life, but it can be confusing to navigate a new education system and there are limited ways to learn how it works. Language barriers can make it hard to communicate with the school and for children to learn effectively. That's why having cultural counselors at school can be really helpful for immigrant students and their families, although it's unclear to what extent schools and students make use of these professionals.
Finding a job and planning a career is another challenge. Language barriers create obstacles to integration. Learning Finnish is challenging and certain job opportunities require advanced language skills. Even though immigrants find support in their communities, there is still a lack of established professional networks. It's also important to look at one's career beyond just finding a job – providing opportunities for trainings, apprenticeships and such; even if such support is already available for migrants, it is often undiscovered
Finally, navigating the system and understanding entitlements is crucial for migrants, but can be daunting. It can be complicated to navigate the system and understand the changes brought about by the new TE restructuring, as an example. Legal considerations are also important, with foreigners encountering unfamiliar work laws and potential exploitation.
These are just short descriptions of the discussions we had during those workshops. More findings can be found in our report.
Why is it important?
We doubt that the information above will be surprising or novel for people working with migrant challenges in their daily lives, even more so for the migrants themselves. However, there is still value in constantly talking about these challenges and putting yourself in Fatima's, Mehmet's or Yiqing and Dongmei's shoes. Firstly, these workshops kept us mindful of our own biases and the power dynamics involved in this project, as we recognize the real-world impact Trust-M findings can have. This has been essential in making sure that our research process is equitable and inclusive. Additionally, the workshops showed us the importance of building strong and ongoing connections with migrants to create public digital services that they can trust. It's vital that we move beyond seeing migrants as resources and instead focus on empowering them and respecting their autonomy. That's why the next steps in our research is to involve stakeholders like migrants, civil servants, policymakers and technology designers to tackle these challenges together.
Most importantly, these collaborative workshops showed us the importance of appreciating the diverse experiences of the people we're working with. It's not just about demographics but also about understanding the unique life events and circumstances that shape individuals' lives. By taking this approach, we can better understand migrants' needs and create services that truly make a positive difference.