Migrant Rights X Finnish Immigration Policies
Come and join us to discuss the new government program that threatens to limit migrant rights in Finland. In this event, we bring together the public and experts, to help understand the implications of the programme, raise awareness of concerns, offer an opportunity for public dialogue, hear the opinions of experts and civil society, and develop a collective action plan on how to address the concerns. It will consist of informative talks and a panel discussion among experts, and an open mic and Q&A session, through which the public can ask questions and share their experiences, concerns, and ideas. Read more about it here.
A public forum to discuss the effects of the proposed immigration laws in the government programme on the rights of diverse migrant groups in Finland.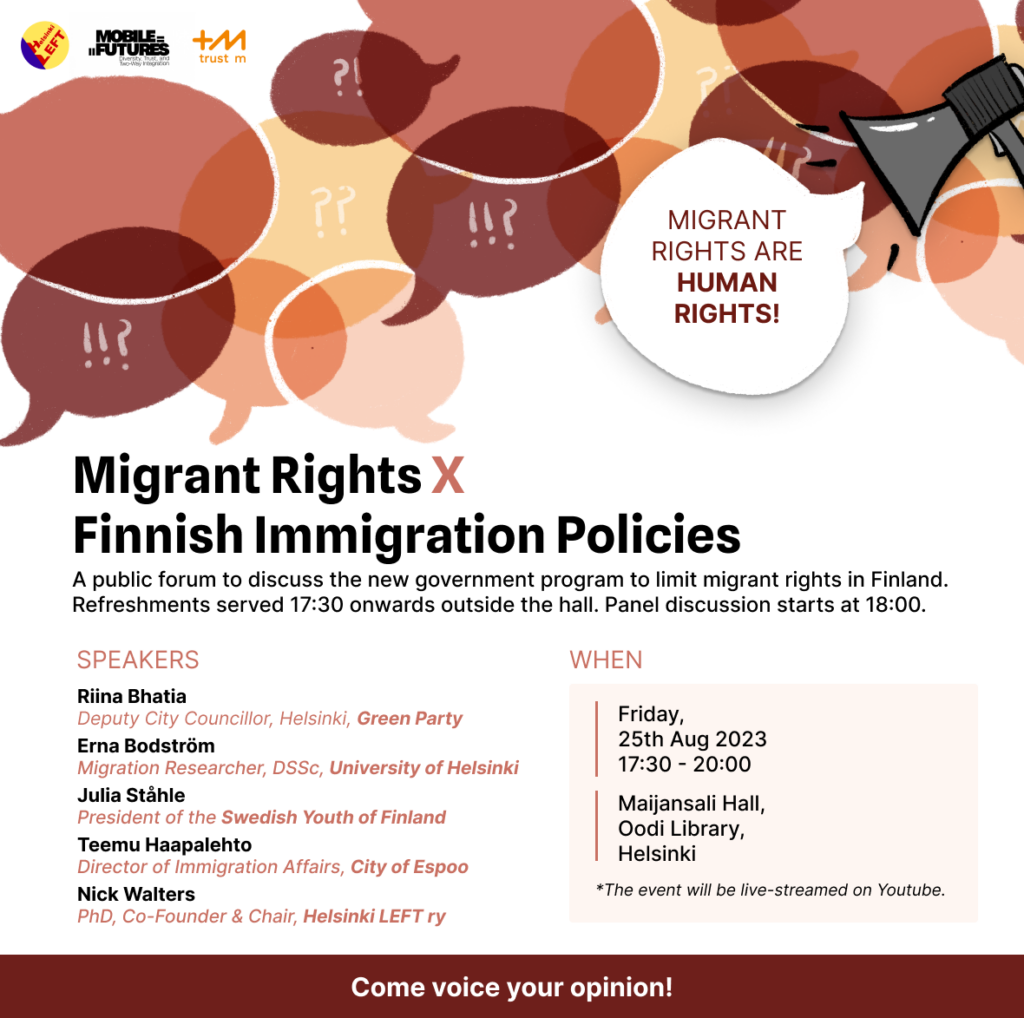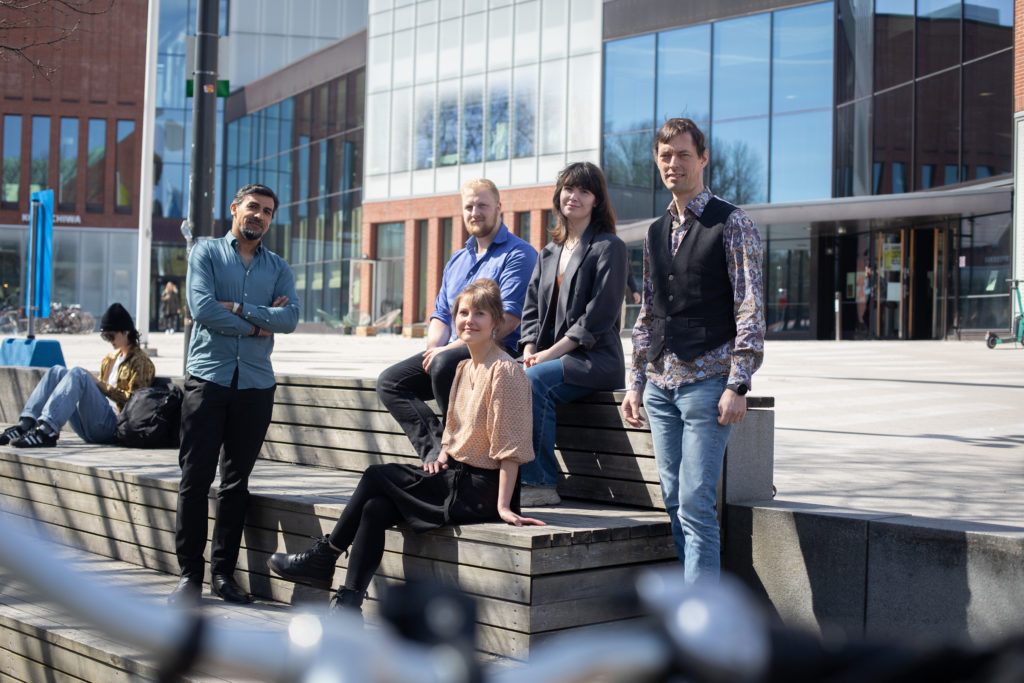 Aalto CS Communications wrote a great introduction piece to Trust M. In the article, we discussed challenges migrants face when they come to Finland and the hybrid human AI-digital services we plan on developing. You can find out more here.