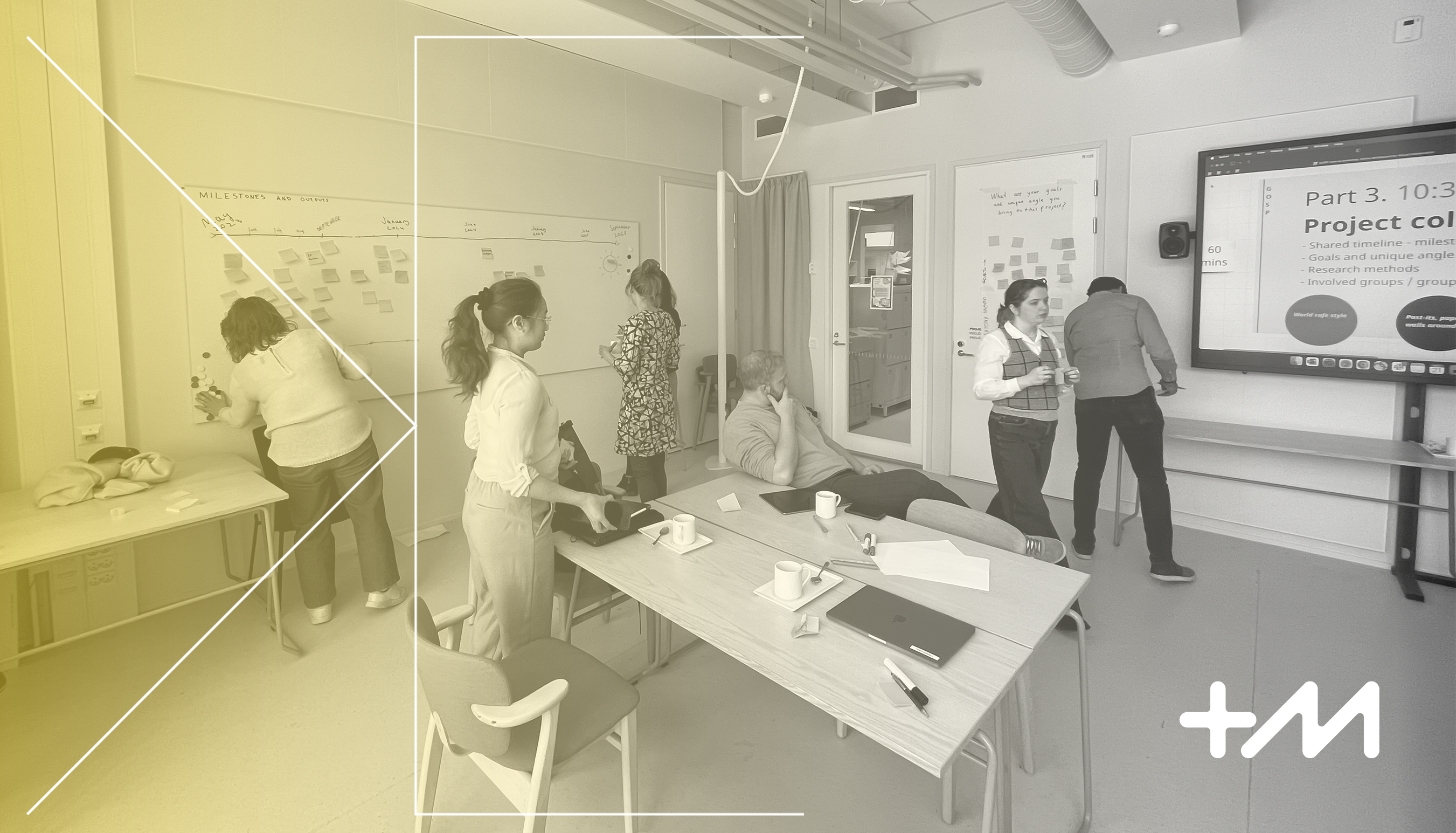 We started "Getting on the same page" (GOSP) workshop as an internal practice for collaborative sense making and aligning research goals.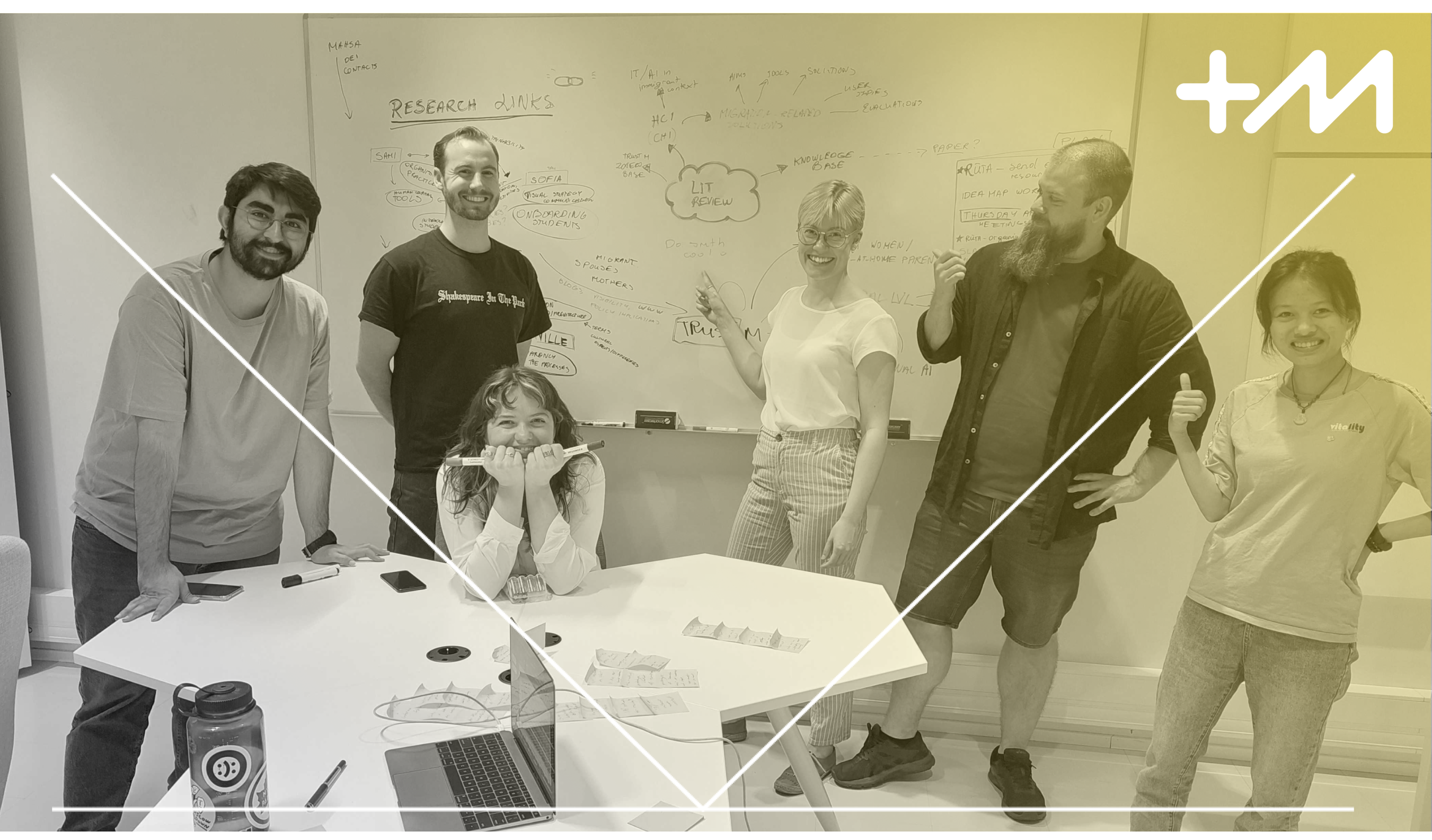 In the summer of 2023, Sofia Kasari joined the Trust-M Tampere Design Team together with Anfang Liu, Tim Sowa and Ville Minkkinen to redesign information flows of migrant services.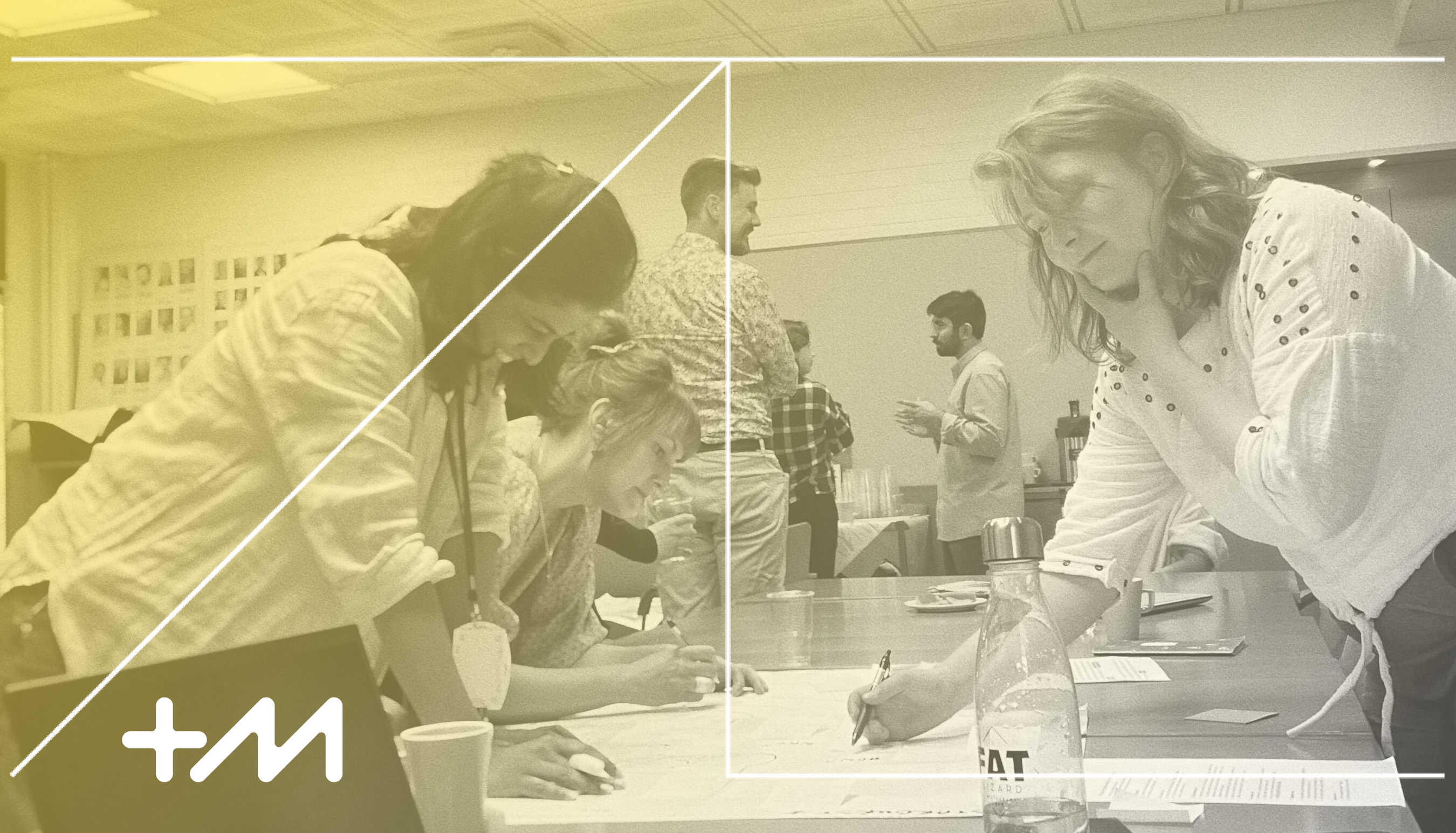 We organized three workshops with our colleagues from the city of Espoo to empathize with migrant challenges.